I Wish they all could be California Wines…
Being the third largest state of the US isn't an easy task, but California makes it a breeze. The State, in general, offers such a diverse offering of wines and flavors that come from the soil, winemakers, and climate. California has over 100 AVA, which are geographical areas recognized for grape growing and has distinguishable growing conditions such as soil, climate, and elevation. The most famous of California areas, and maybe even in the United States is the Napa Valley.
Napa Valley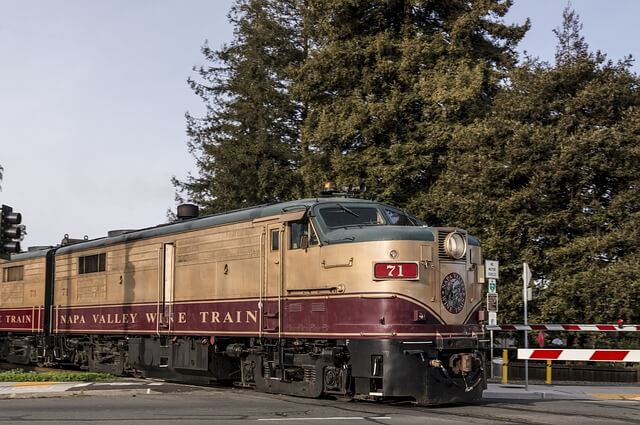 Located in the North Coast region, and subcategory Napa County, the Napa Valley produces about four percent of all wine that comes from California. While smaller in its exports compared to others, it has sixteen AVA's, over 600 wineries, and wonderfully critically acclaimed restaurants.
Popular wines are plentiful, some of the most known wines from the area include:
Cabernet Sauvignon

– Napa is most known for its Cabernet Sauvignons. Those grown in Napa express a variety of black fruits such as cherry and plum as well as a certain amount of spice from the oak barrels they are aged in.

Chardonnay

– Expect a lot of buttery smooth-tasting Chardonnay from most wineries, some may offer fresher crisper ones, but most are old style.

Merlot

– These wines will be lighter than the Cabernet Sauvignon with lighter tannins, but are still rich and deep

Pinot Noir

– Earthy, light, and can transition to any type of meal, the Pinot Noir is a star on the wine landscape, expect Napa to put their own twist on it as the coastal areas are especially good.

Sauvignon Blanc

– The lone white on this quick list. Expect crisp wines that instead of the ever-trustworthy oak barrel is aged in steel or a concrete egg. If they have said egg, be sure to look it over as they are always fun to see!
What about the Wineries?
As I mentioned above, there are over 600 wineries in Napa, I don't think you're going to visit all of them in one trip. When planning you'll want to think about the wines you enjoy and the experiences you want to have while wine tasting. There are multiple ways to go about your trips, you can hit up the walkable wineries, or you can hop on the wine train for a truly one of a kind experience. Any way you do it, I'm positive you won't be disappointed.
You'll need to figure out if you want to plan it out and make appointments so you can make sure you hit up the ones you want or if you want to just do it on a walk-in basis. Tours and behind the scenes look at the wineries could also be on your to-do list. Calling ahead or going to the winery's website will be helpful in these cases. Wine tasting costs varies by winery as well as the wines offered. Doing a little bit of research will go a long way in making sure that you have the best time while being in wine heaven. You can do no wrong going to California for the wine and if you get a chance, enjoy, sit back and relax!