Vineyards in Virginia: A Romantic Weekend Getaway
With Christmas over, society as we know it is yet again, not so subtly, reminding us of the impending ultimate day of delight, or for some, disappointment. One word: vineyards. 
In an attempt to save you and your loved one from the latter, I am offering you an idea void of rose petals but with plenty alcohol: A weekend getaway that consists of sleeping in, a home away from home, and bouncing from vineyard to vineyard, and winery to winery. If this seems like your kind of Valentine's, start planning now so you do not get booked out of the best places to stay.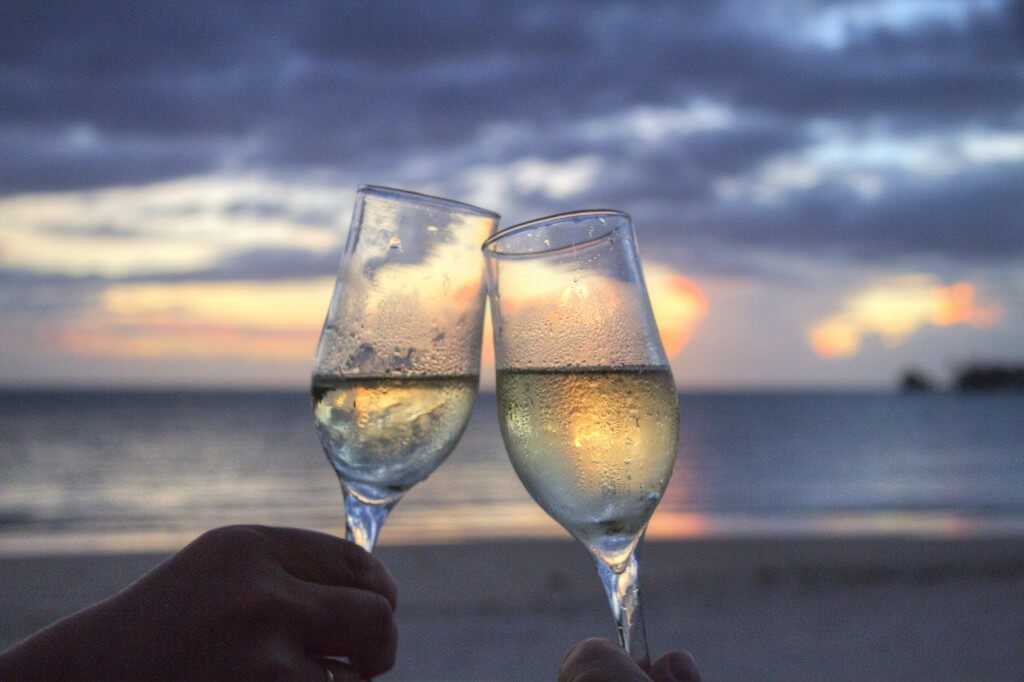 Blue Ridge Vineyards
This picturesque portion of southwest Virginia is sure to win you over. The Appalachian Trail lies to the west and the Blue Ridge Parkway to the east, giving you ample opportunities to hit the trails while you are away. If you want a breath of fresh air, views of the Blue Ridge Mountain, and boating on Smith Mountain Lake than this may be the place for you to look. Now if you take the beauty of the Blue Ridge and combine it with any number of vineyards you will surely be left breathless. There are two wine trails you can travel through with your loved one, and there are multiple vineyards, orchards and tasting rooms to wander through.
Wine Trails:
There are 5 different wineries, a cidery and a meadery along this wine trail, they include:
Perhaps even more important that where you will be drinking is where you'll be sleeping, here are a couple Bed & Breakfasts along the way:
Blue Ridge Manor Bed & Breakfast, Cana, VA – Avg. rating: 4.3, avg. room: $145

This 36 acre farm houses the cozy inn that offers 7 different packages, 3 different rooms and a full spread for breakfast.

Soapstone Bed & Breakfast, Floyd, VA – Avg. rating: 5, avg. room: $145

This Georgian style home dates back to the 1920's and has a front porch I cannot wait to drink my morning coffee on. PS. The hospitality is raved about.
Need some ideas for breakfast before you hit the road? The first recipe I will get you started with is a mimosa, so be sure to have your champagne ready.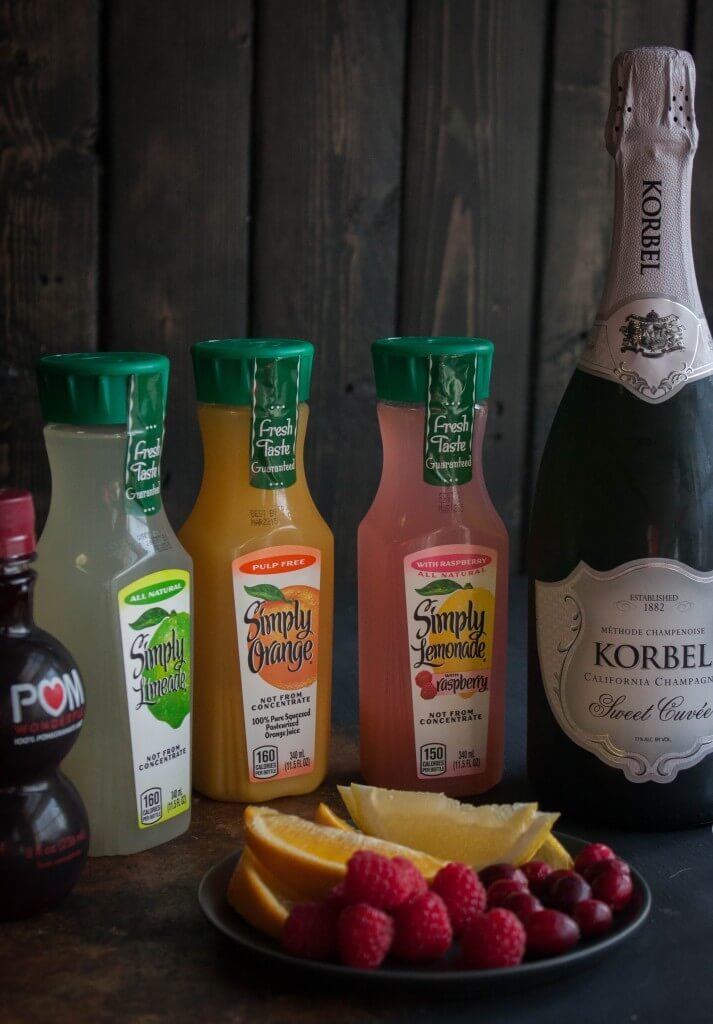 Your favorite Mimosa
Ingredients
champagne of your choice
juice of your choice
fruit of choice
1/4 juice topped with 3/4 champagne, and any fruit you would like! Easy as peas, and it's so flexible! You can also trade out the juice for pureed fruit, you know your love best, so go with your heart on this one!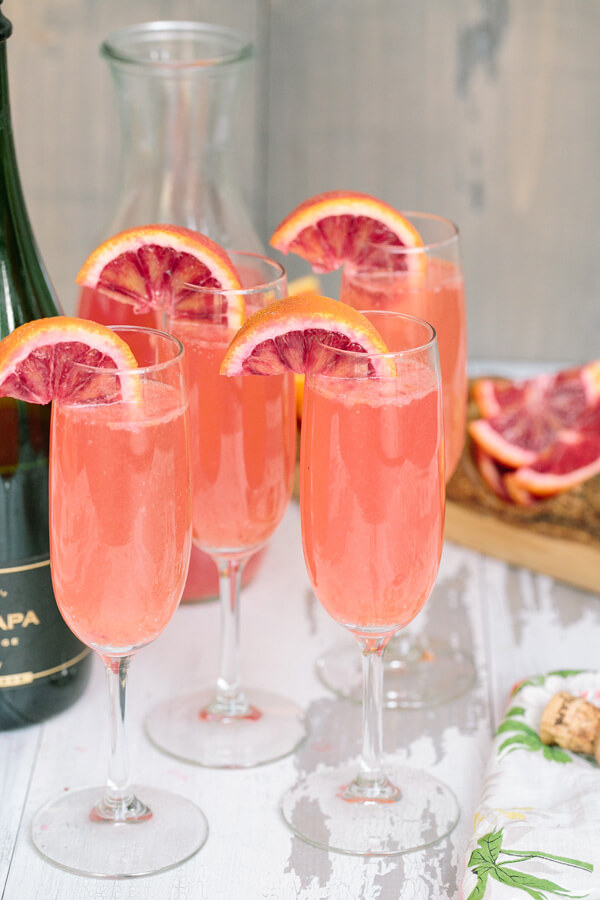 Central Virginia Vineyards
Central Virginia is a hot spot for vineyards, breweries, and cideries. There are ten wine trails to choose from, and the wonderful city of Charlottesville with more options for drinking and entertainment than one weekend has time for.
Trails: 
Colonial Virginia Wine Trail
Delfosse Vineyards is hosting a Valentine's Day dinner.
White Hall Vineyards has a Wine & Chocolate event featuring Gearheart's delicious chocolates.
Sugarleaf Vineyards is also having a Valentine's Weekend Chocolate & Wine Pairing.
If you need a break from wine and want to grab the best Bloody Mary in town, or a delicious beer, Beer Run FOR THE LOVE OF BRUNCH, will certainly satisfy.
Now, we have the trails and some events, but the pillows that come at the end of the day might just be the most important part of the trip. Here are a few places that may peak your interest:
The Farmhouse at Veritas, $160+/night
The Dinsmore House, $149/night
Foxfield Inn, $175+/night
Oakhurst Inn, $159+/night
The Inn at Sugar Hollow, $169+/night
The Iris Inn, $149+/night
200 South Street Inn, $120+/night
Chestnut Hill B&B, $179+/night
Albemarle Estate at Trump Winery, $309+/night
The Mayhurst Inn, $179+/night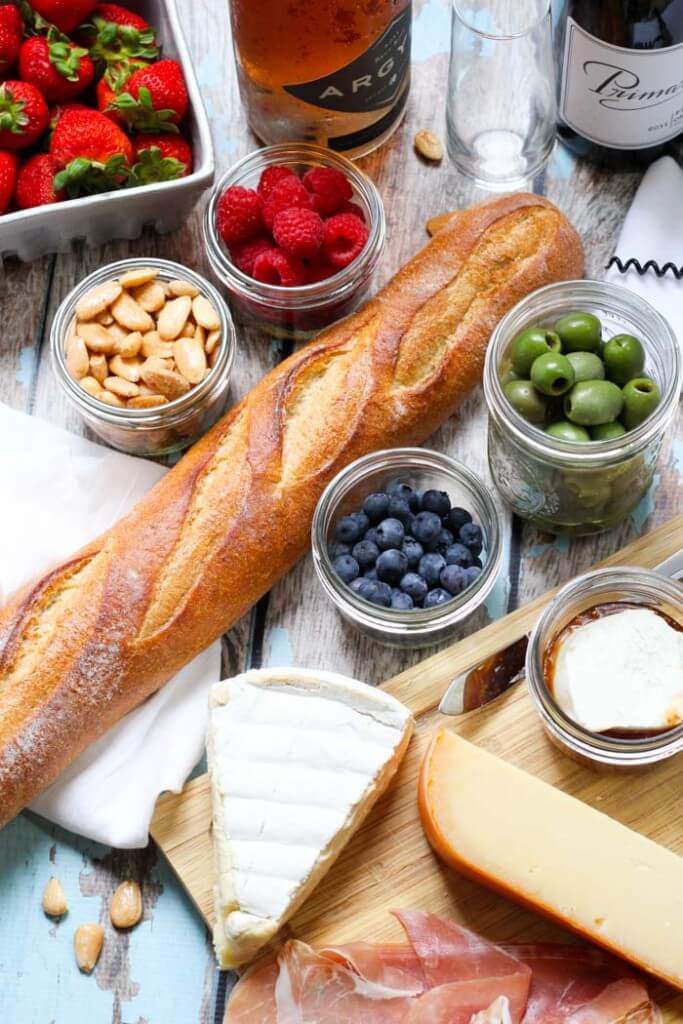 Now for lunch I went over to Plating & Pairings who had an awesome post on how to pack the perfect picnic for wine tasting, and really, what is more romantic than a red checkered blanket with views of mountains and vineyards simultaneously? With this mild winter, hopefully the nice weather will stick it out — if not, make sure you and your love pack warm clothes! There are many other wineries in Charlottesville to explore, you can spend weeks trying to visit them all!
Other ways to enjoy your Valentine's Weekend
(With wine, because why not?)
Dark Chocolate & Red Wine Truffles
For those of you cannot get enough chocolate or red wine, this is the perfect dessert. After your trip to the vineyard, and purchase of your favorite red wine, it's time to whip up this delicious aphrodisiac. Scrumptious and quick to whip up, you can just make these babies before you start dinner, and pull them out afterward. The recipe makes 24, but proceed with caution, because they are very addictive. (There will be plenty of leftover wine, so whether you need a bottle with dinner, or a buzz to get the night started, you'll be all set!)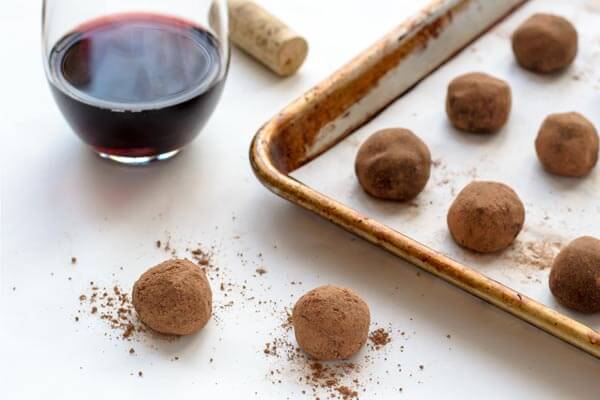 Recipe: Dark Chocolate & Red Wine Truffles
Ingredients
8 oz. bittersweet chocolate
1/2 c. heavy cream
4 tbs. dry red wine
2 tsp. powdered sugar
1/2 tsp. pure vanilla extract
1/4 tsp. espresso powder
Cocoa powder, for dusting (optional, sprinkles would be pretty too!)
DIRECTIONS
Place chopped chocolate in a large mixing bowl. Heat cream in a small saucepan over medium high, just until it boils. Pour hot cream directly into the bowl with chocolate, then add wine, powdered sugar, vanilla and espresso powder. Gently whisk the mixture together until chocolate is smooth and melted. (If chocolate does not melt completely, place it over a saucepan of simmering water, stirring until it melts completely.) Cover bowl, then place it in refrigerator to set, 1 to 2 hours.
Line a baking sheet with parchment or wax paper and dust cocoa powder into a wide plate or pie dish. With a small scoop, melon baller, or spoon, scoop chocolate and form it into a ball, then it roll in cocoa powder. Place on baking sheet, then repeat with remaining chocolate.
Refrigerate truffles for 30 minutes to set. Serve slightly chilled or at room temperature.
Thank you Imperial Sugar for the recipe!
No matter how you choose to spend your Valentine's, a bottle of Virginia wine is bound to make it that much better!