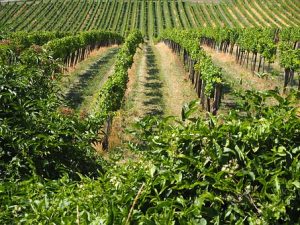 Where to Start: Starting a Winery in Central Virginia
Wine making and the business of wineries has skyrocketed over the last decade. Specifically in Virginia, wine production has increased 82% over the last five years and 1.37 billion has been contributed to the economy. Central Virginia has been known to be phenomenal wine country due to the soil and preferred sunny warm climate then mild winters. But before you jump into starting a winery in Central Virginia, some elements need to be taken into consideration.
First and foremost,
Do you want to start a winery from the depths of the soil or purchase an established winery that is well off the ground? Virginia is the nation's 5th largest producer of wine grapes and this industry is one of the fastest growing agricultural businesses. So how do you become a part of this successful industry? Although it may seem daunting, it is not impossible to start a winery if you have done the research and make informed decisions. But deciding between starting a winery from scratch and purchasing an established winery, consider the following:
When starting a winery, you have a choice on what grapes to cultivate; what works for that climate, what type of wine you want to produce and location of where you want to build your business (lots of sun needed!). If you chose to purchase an established winery, vineyard is planted with matured grapes for cultivating and producing wine.  You may be able to change the branding to your vision but may not want to if patrons are happy with product.

Purchasing an existing winery, startup time is approximately 5 years shorter then starting from the beginning because it takes time to cultivate grapes and get wine into production. My father in law does wine making on a small scale and his product takes at least a year to ferment to final product. So if you want to make revenue faster, buying an established winery may be a better fit.

Paperwork is a major headache when starting any business. But when it comes to having a business involving alcohol or serving the public you have 100s of forms, permits and licenses that need to be completed then filed and inspections completed. This alone can take a year to finish. When starting a winery you will have to fill these forms out and wait for the county or local government to approve. If you purchase an existing winery these forms are already filed and approved which again is a time saver.

Having adequate investment funds is also something you will need to keep in mind. Not only will you need money to purchase property (established wineries for sale could cost 30% more than just purchasing vineyard property) but you will also need to have additional monies available to invest back into the business. With any business if can take up to a decade to produce revenue and with starting a winery from the beginning you will need to contribute in order to get business off the ground.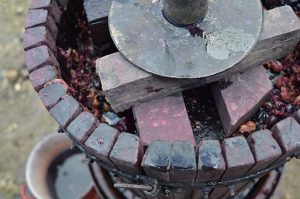 Whether you envision starting your business from planting the vines to producing your signature wine or wanting a jump start and purchasing an established winery, the choice is yours. Central Virginia has many options that will fit either vision. Virginia Estates has winery properties for sale that range from small scale vineyards or established wineries. Contact our trusted agents today to help you start the search for your dream winery.