If asked to name the best countries for wine, you could easily  one up with Italy, France, Spain and the US. If you venture no further than these tried and true wine countries you would be missing out because there is a new kid in town – Portugal. Portugal has, in fact, been making wine for thousands of years. We have all had, on special occasions, the wine Portugal is best known for – Port. The reason for Portugal's late arrival to the table is that Portugal's wines are created with the indigenous grapes of the region of which there are 250 varieties. For those who are willing to venture away from the tried and true grape varietals, Portugal is home to some exceptional and quite affordable wines that you really need to try. 
4 of Portugal's Popular Wine Regions: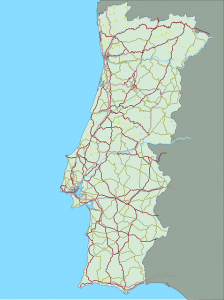 Douro Valley
Douro Valley is Portugal's oldest and most famous wine region. The exceptionally beautiful and off the beaten path Douro Valley is home to rocky cliffs and the Douro River. Lush green terraced vineyards line both sides of the Douro River creating a magical place. This is the region in Portugal that produces Port wine as they have done since 1756.This UNESCO heritage site is home to grape varietals that date back to the Middle Ages and the grapes here are processed the old fashioned way, in other words crushed by foot. This area has recently begun leading the way as a premium wine region with their dry reds created from Touriga Nacional grape variety and whites that typically include Malvasia, Fina, Rabigato, Viosinho and Gouveio grape varieties.
Vinho Verde
The Vinho Verde region is the largest region in Portugal consisting of 34000 hectares. Vinho Verde is located in the Northwest region of Portugal with Spain bordering it to the north, the Atlantic Ocean bordering it to the west and the Douro River bordering the region in the south. This region is the wettest and most fertile region in Portugal. It is known for its Vinho Verde wine which translates to green wine. This designation has nothing at all to do with the color of the wine and instead refers to the fact that the wine itself is intended to be consumed early in it's life when it is young and fresh. Vinho Verde wine is created by harvesting grapes before they are fully matured and this creates a wine that is a light effervescent wine with an acidic floral finish and just a touch of sweetness. 
Bairrada 
Bairrada is located in central northern Portugal close to the Atlantic between the mountains and the coast. Bairrada has a mild maritime climate with copious rainfall. The area is known for its fertile clay soil and single grape varietal – Baga. The region of Bairrada consists of 10000 hectares and is the only region in Portugal to also grow international grape varieties such as Cabernet Sauvignon, Syrah, Merlot and Pinot Noir. The undisputed star of the Bairrada region is it's Baga wines which are crisply acidic with a high tannin content. 
Madeira
Madeira is a semi-tropical island located 90 minutes by air from Lisbon in Portugal. The island paradise is home to breathtaking views, fabulous culture and amazing food but it's claim to fame is it's Madeira wine. The Madeira wine grapes are harvested early and the wine has a special aging process. The Madeira wine is processed by being repeatedly heated and cooled, something that is usually unthinkable when producing wine. However this unusual wine treatment results in an elixir that has a flavor profile that includes burnt caramel, peach, orange peel, hazelnut and walnut oil.  
So the next time you find yourself looking for a wine to go with dinner or to celebrate an occasion, walk past the usual suspects and explore the wines from Portugal. With a variety of table wines, dessert wines and sparkling wines at your fingertips you can find extraordinary wine at extremely affordable prices. Which one will you choose?