Christmas is right around the corner which means PARTY TIME!! Holidays are known for back to back dinner parties and what is a dinner party without wine. Personally for myself, choosing the right bottle of wine to bring to a dinner party is a daunting task. Shall I bring a nice Riesling, maybe a Pinot Noir? But then there is Chardonnay or a Sauvignon Blanc what about Moscato? The options can seem endless and I end up leaving the store with a headache and no bottle of wine. Below are some tips on how to select a great bottle of wine to share with friends and family at the next Christmas gathering so you don't leave the store empty handed.

  Want something to sip on before dinner, maybe in the kitchen and chat before the meal while munching on a few appetizers? A crisp fruity wine such as a Rose would make a nice choice because of the parade of strawberries, hint of grapefruit, and underlying taste of red apples. This wine would pair great with spinach, cranberry and goat cheese salad or any rich appetizer. Veritas Vineyard located in Afton, VA has a great Rose Wine that isn't too expensive ($18).

  If a seafood dish (such as scallops, fish, oysters, etc) is on the menu then a Sauvignon Blanc would make a nice pairing because of the tart and herby flavorings. This wine offers a nice dose of acidity and its underlying tropical notes compliments these delicacies of the sea. You can pick up a nice bottle of Sauvignon Blanc Reserve at Barboursville Vineyard for $19.99.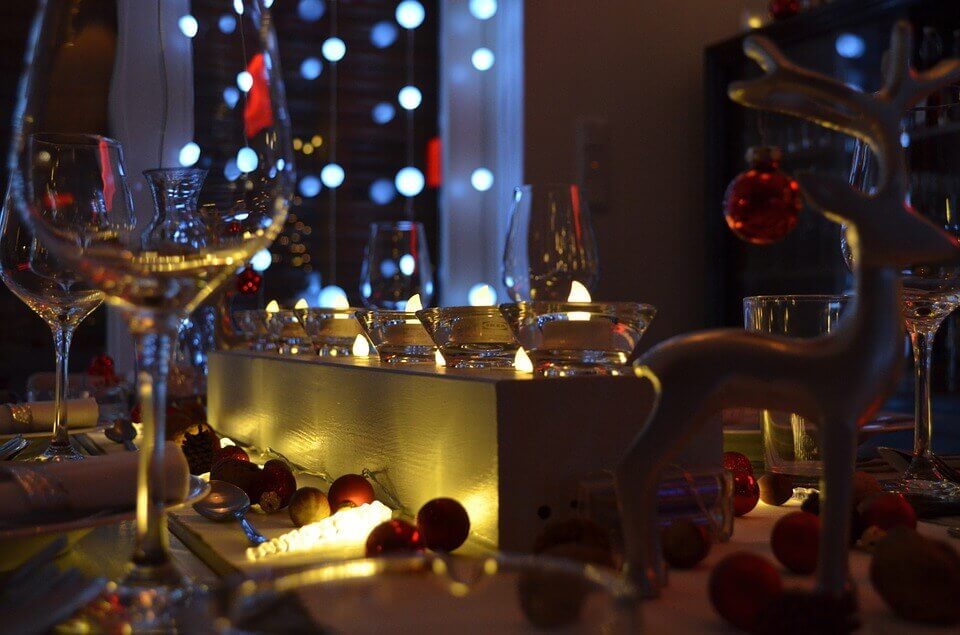 A light colored, medium bodied Pinot Noir would make a nice addition to a turkey, ham or beef tenderloin dinner. This wine has deep flavors of red berries, sweet dark cherries, and some earthy tones. A Pinot Noir is light but still carries that full bodied flavor you look for in a Merlot. A nice Pinot Noir can be found at Afton Mountain Vineyard for $32.

  Want to play it safe since you might not know what is for dinner? Bring a decadent chocolate dessert such as a 5 layer ganache cake and pair this with a succulent dark Merlot. This wine is mellow with soft flavors of plum which brings out the dark flavor of cocoa in a chocolate dessert. Pick up a bottle of Merlot from Lovingston Winery for $24.95.

  Not knowing what is on the menu can make it difficult when it comes to bringing a bottle of wine. But the key is to select wines that can be paired easily with almost any dish, versatile, and drink well with or without food. Bringing a bottle of wine from a local vineyard/winery would be a special treat all on its own. The Sommelier (trained wine professional) at the winery can steer you in the right direction when selecting a bottle of wine to bring to your next holiday party. Cheers and Merry Christmas!