Wine, we drink it no matter the season. Certainly though, we can all agree that there is a perfect summer wine for every time and place. Being in central Virginia, we have gotten a swift breath of summer. The weather giving us a slight preview of the summer we have all been dying for. So, now that we're in the mood, ready to sunbathe, grill and sip poolside, let's get into all the wine we would love to indulge in this summer.
For the purpose of celebrating the awesome wines coming out of Central Virginia, I am going to mainly includes wines from this region. Supporting local wineries, breweries and distilleries means supporting neighbors to us who call this region home.
Veritas Vineyard & Winery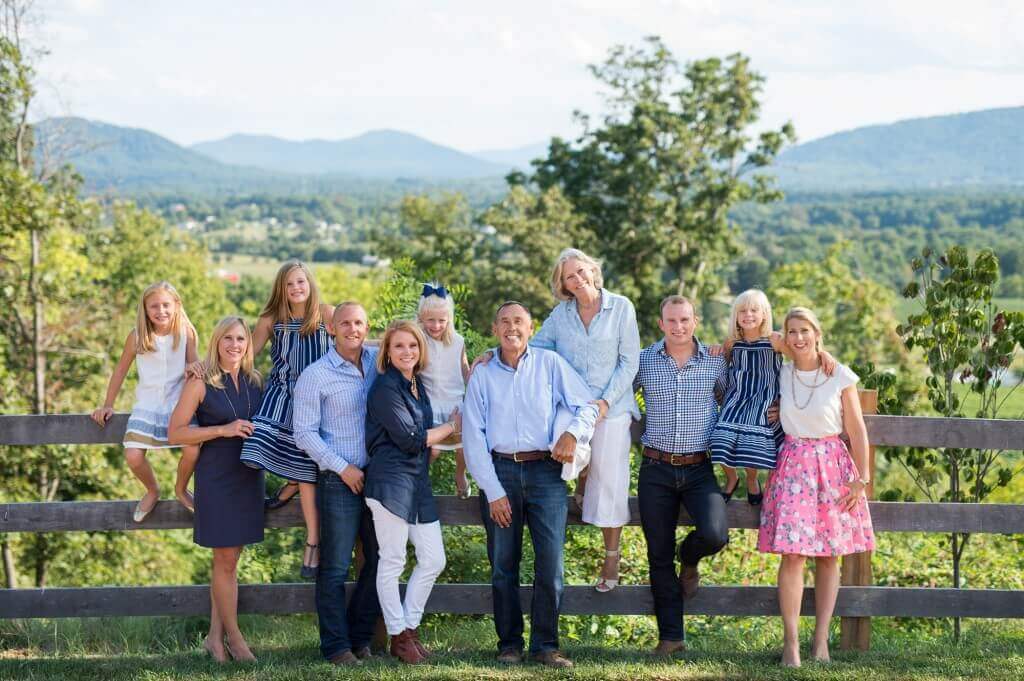 Veritas is family owned and operated. It began less than 2 decades ago when Andrew & Patricia Hodson planted 5 acres. Now, there are over 50 acres of vineyards! This English couple fell in love in Nottingham, but their careers brought them to the east coast in the 1970's. The land was originally Saddleback Farm, a simple horse and cattle farm. By 2001 their grapes had provided enough to produce their first vintage! Now, all three of their children are involved in the business, each with their own blossoming families. Without further ado, here are our summer wine picks from the lovely family at Veritas:
Scintilla — commonly referred to as "our elegant sparkler" at Veritas, this wine tends to be dominated by Chardonnay, giving it a citrus nose.  For light snacks to be enjoyed with this lovely bubbly beverage we would recommend oysters on the half shell, almonds or salty potato chips. This wine is a great starter to the evening and will loosen up your guests while you finish dinner on the grill.
Sauvignon Blanc — "Our brightest and freshest." An extremely aromatic, crisp and dry white wine. Reminiscent of the perfect sun sprinkled afternoon, this summer wine will easily win you over. Suggested appetizers include oysters, ceviche and asparagus.
Afton Mountain Vineyards

Elizabeth and Tony Smith are both Albemarle County natives, so it only makes sense that they return to central Virginia to begin a winery. They were married at the UVA Chapel, and both of their children were born at Martha Jefferson in Charlottesville. They aquired the land upon which Afton Mountain Vineyards was created in 2009. This sunny side of Afton makes for an excellent spot, and the original vines were planted in 1978. There are now a total of 15 varietals across 24 acres.
Albarino — This lovely white is only available in the summer months.
Rosé — Made from Cabernet Franc, this rosé is dry, fruity and refreshing.
Cider Feature: Albemarle CiderWorks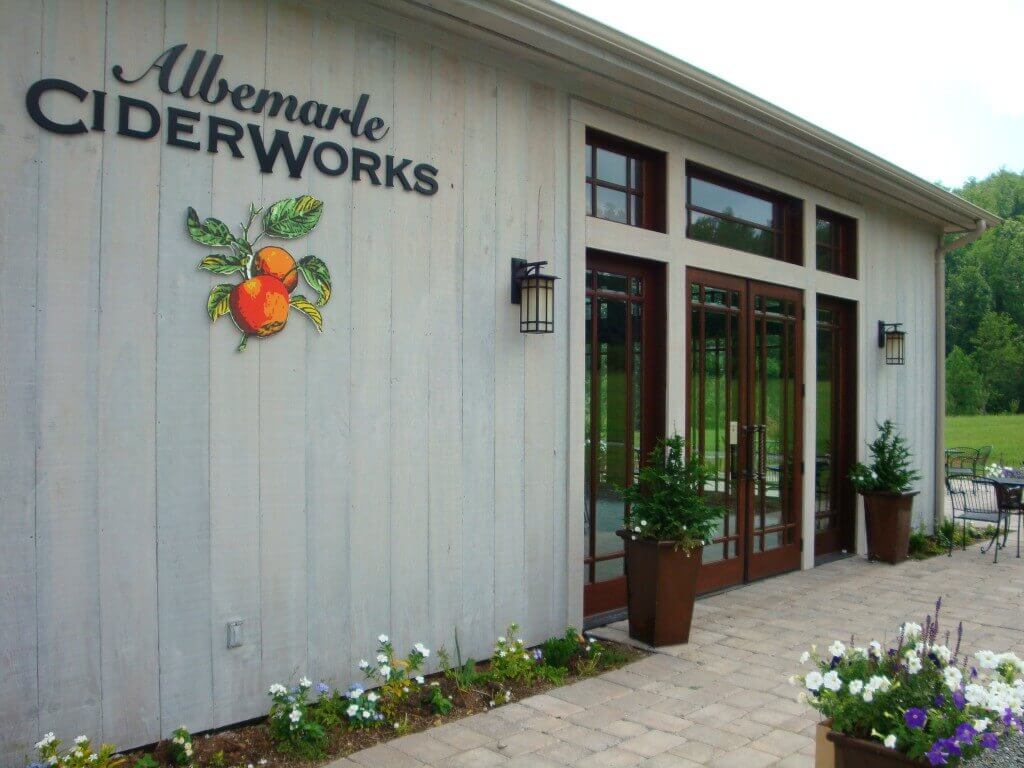 In addition to summer wine, cider is an ideal way to refresh! Albemarle CiderWorks started with apples, as of course all cider does. Vintage Virginia Apples was founded in 2000 by the Shelton family, and the goal was to grow a variety of fruits including those that are becoming more and more rare. In total, there are about 200 apple varieties grown there, 3 dozen peach and a few plum, cherry, apricot and nectarines.

In 2009 Albemarle CiderWorks opened its doors, fermenting, bottling and selling 3 very distinct ciders. Here are a few of the ciders you might want to get your hands on this summer:
1817 — This is their featured cider at the moment. Noted because it is rich, smooth, tart and complex. You must make your way to the tasting room to try it though, with only a limited supply it is sure to go fast!
Arkansas Black — If you intend on soft cheese hors d'oevres or perhaps something splashed with truffle oil, this is the cider for you. A tart and crisp cider, the Arkansas Black is dry with hints of tart strawberry. It also pairs well with seafood.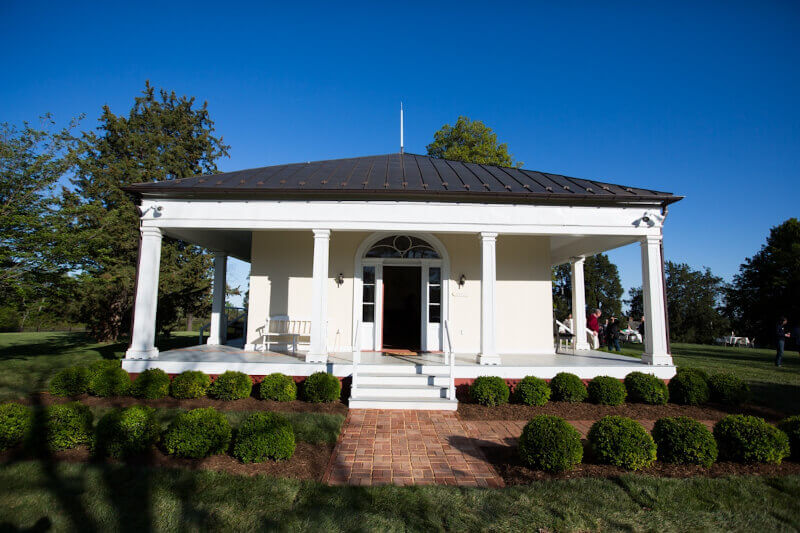 As far as Charlottesville goes, there are probably 2 people that townies hold dearly more than anyone else. 1. Thomas Jefferson. 2. Dave Matthews. Although not originally from Charlottesville, Dave Matthews got a head start playing in college bars and fraternities around UVA. Blenheim Vineyards was designed by Dave Matthews who teamed up with a master craftsman, William Johnson. This winery and vineyards was developed in such a way as to have a minimal impact on the environment. So, eco-friendly & Dave-designed. Super cool. Anyhow, here is your summer wine list from Blenheim: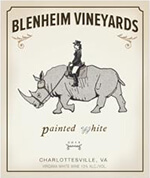 Painted White 2014 
apricot — meyer — lemon — melon

65% Chardonnay, 26% Viognier, 9% Sauvignon Blanc.
60% aged for 10 months in French and Hungarian oak.

Red Table Wine tea leaf  —  rhubarb — blackberry — cranberry100% tank aged. 32% Cabernet Sauvignon, 21% Merlot, 38% Cabernet Franc, 9% Syrah.
Democracy Vineyards

The founders of Democracy Vineyards, Susan and Jim, had the idea of a farm winery long before the vineyards ever came to life. When they came across Nelson County they fell in love with the community, and a link back to Jim's heritage. The land they chose was home to apple orchards, and a cabin owned by Ruby Turpin, Jim's cousin. The goal was to create affordable estate grown wines, and in 2013 they released their first vintage. As for now though, we will tell you the summer wine we fell in love with: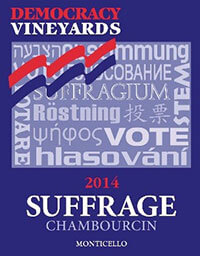 Suffrage 2014 — This wine speaks for itself, and was awarded a Virginia Governor's Cup Silver Medal. Not bad for a $19 bottle! It is a dry, fruit forward wine, and it is unbelievably delicious.
Unum Petit Manseng — Need a bottle to go with your summer dessert, or rather instead of dessert? This dry Petit Manseng has notes of oak and vanilla, and aromas of pineapple and pear. Talk about yum Unum! 
Brewery Highlight: Champion Brewery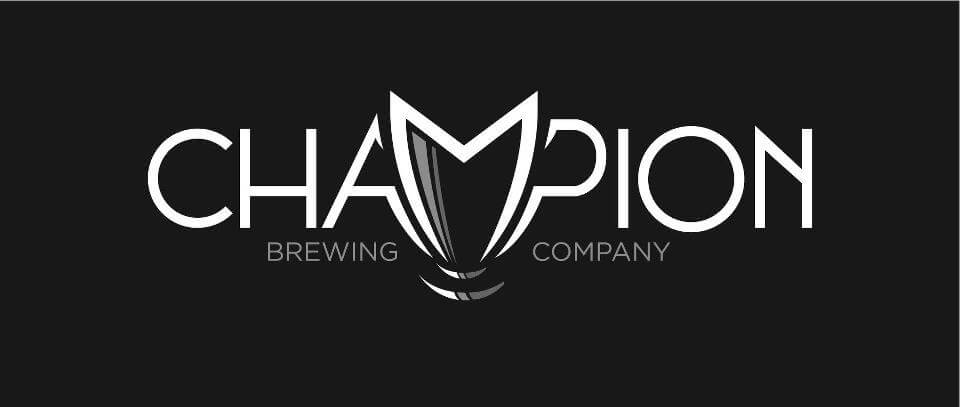 I know, off topic once again. Central Virginia is crazy about wine, sure, but also craft breweries are popping up everywhere. (Not only that, but they are awesome!) So, given that maybe some days this season you will trade you wine glass for a pint glass, let's cheers to an awesome brewery with a delicious beer selection.
With only a couple years under it's belt, Champion Brewery was established in 2012 and has won over many hearts, and palettes, in the region. Family owned and operated, with an owner that is just as passionate about serving the community as he is about making great beer, Champion is a win win on all sides. Constantly making interesting batches of beers to go along with the town favorites, you never know whats going to be on tap. Tried and true beers we recommend for summer (that are usually on tap or in the taproom canned/bottled to go) are as follows: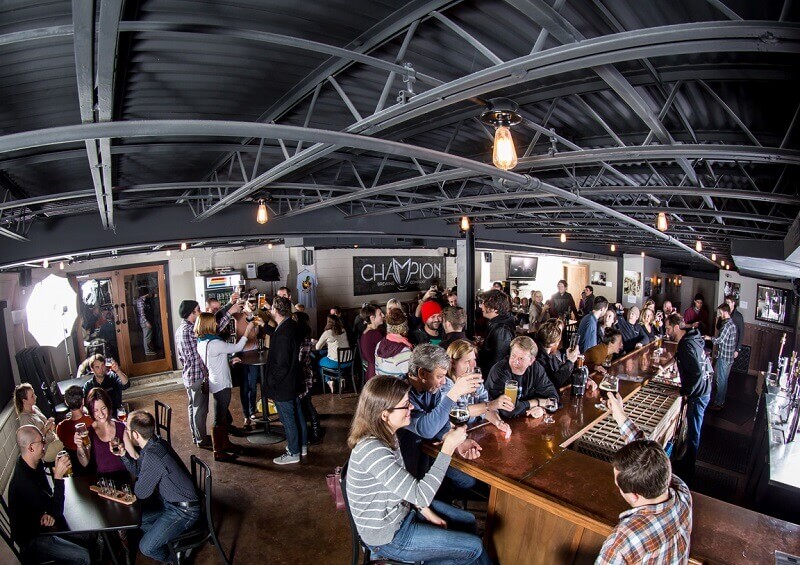 Missile IPA — Yes, this IPA is by far my favorite in the region. The perfect balance of bitterness and citrus hops leaves you wanting another sip. 65 IBU's and 7% ABV, it's a classic American IPA.
Shower Beer — I had a roommate in my early 20's who introduced me to the concept of a shower beer. A beer you grab from the fridge and drink in the shower, to quicken the pre-game step of the night. A shower beer is easy drinking, and lower alcohol content so you can get it down quick before it heats up. This is a Czech-style Pils at 35 IBU's and 4.5% IBU. You might as well take a 6-pack home.
So there you go, summer wine, summer cider and summer beer. Perhaps the summer wine title was slightly false, but it certainly does not hurt to expand your horizons. So, you are almost ready for summer. Here is your shopping list:
case/s of wine
couple six packs of beer
at least 3 bottles of cider
bathing suit
flip flops
charcoal
Best of luck, I hope you have enjoyed our list! We look forward to hearing your suggestions! Cheers!