How to Buy an International Winery
Click here to Learn about Private / Discreet Winery Listings
How to Buy an International Winery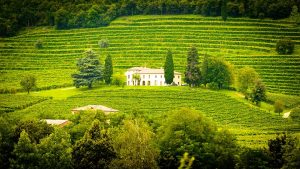 For many wine lovers, buying a vineyard or winery property is a lifelong dream. With the many vineyards and wineries on the international market at varied price points, this can become your reality! If you're interested in buying a winery, don't be daunted by the prospect of considering properties in other countries. Oftentimes a great deal is to be had in the right international market, and a knowledgeable real estate agent can make the searching and buying process seamless. 
Is the Price Right?
When purchasing an international winery, there are many factors that impact the price. Wineries and vineyards that come with certain features will save you money in the long run. Additionally, having a strong existing brand and clientele provides a significant benefit that should be taken into account when considering whether the price is reasonable. Keep these potential costs and benefits in mind when considering an international winery for sale:
How much has the current owner invested into building the brand? Prior marketing can be a significant boon and mean that your international winery will immediately turn a profit, rather than potentially operating at a loss for the first few years as you increase marketing and build a reputation from scratch.

Is the vineyard or winery located within an established designation of origin (e.g. Appellation d'Origine Contrôlée, Denominazione di Origine Protetta, etc.)? How significant is the reputation of the designation of origin? Wineries and vineyards in certain locations can set higher prices for their wines or grapes based on their designation. 

What employees do you need and what are the local laws around retaining employees? For example, in France buyers are legally obligated to retain the existing employees. However, this can be a significant advantage to keep the business running smoothly. 

What kind of wine distribution is already in place? Are any long standing contracts in place? It is incredibly valuable to new vineyard and winery owners – particularly those buying internationally – to have a strong wine distribution already in place. If the existing owners have built their distribution networks around a specific style of wine, you would likely need to continue producing that style in the short term to be profitable. 
Looking into an International Winery's Accounts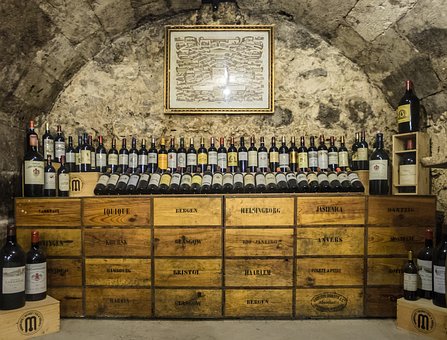 When you go over an existing international vineyard or winery's accounts, there are certain things to consider. Your first instinct may be to compare properties primarily by the profit they show. However, this is not always the clearest or best metric to use when determining the success and viability of an international vineyard or winery business. In certain popular wine markets, for example in France, small businesses are incentivised to keep spending on capital expenditures rather than on its profits. This happens when a country's tax system values a business by its assets. Because of this, when you review the accounts you will also want to consider where the expenditure is going. Since about 5% of a vineyard should be replanted every year, vineyards should show spending on replanting work. If no replanting has occurred within the last few years, the new owner will be inheriting a significant capital expenditure for the next few years, as it takes three to four years for vines to produce fruit.
Is There a "Right" Terroir?
Even within a small country, shifts in geology, altitude, and climate can create significantly different terroirs. If you're looking to produce wine of a particular style, you'll be much more successful in a region (or even microclimate) that has historically been used to produce that style. 
If you're not committed to producing certain styles of wine, you can be more flexible about the locations you consider buying in. The most important things to keep in mind are the health and vigor of the soil at a vineyard property. The soil should be well-fertilized and be well-draining to prevent diseases like root rot. Additionally, the vineyard land should have good sun exposure and access to water sources. Your property will be most efficient if the vines are planted in long rows as turning wastes fuel. Vines also should be planted to the correct density for the variety of grape, style of wine being produced, and regional requirements. Finally, it is extremely useful for vines to be planted within 10 minutes (by tractor) from winery infrastructure. 
Buying a Property's Existing Equipment vs Investing in Your Own
The necessary buildings and equipment for maintaining grapevines or producing and bottling wine represent a significant cost for starting a vineyard or winery. When considering an international winery or vineyard property, you'll need to consider what buildings and capital equipment it comes with and what you'll need to invest in after purchasing. If you want to get started immediately, it helps to consider properties that have well-maintained and effective equipment included in the sale, though these properties can come with a significantly higher price tag. You can find properties in much lower price ranges that don't include all of the necessary buildings and equipment, but you'll need to consider the upfront cost of investing in this capital equipment before the property is profitable. 
Choosing Between International Vineyards or Wineries
Buying on a budget? International vineyard properties tend to be much more affordable than international wineries. This is because wine-producing equipment often represents a much larger expenditure than the agricultural equipment needed for a vineyard. Buying just the vines can be a low-barrier way to enter the international wine scene, and can be a jumping-off-point to gain the necessary capital to start producing wine. Producing wine is often the end goal, as while it requires a greater investment, it produces significantly higher returns. 
Final Tips for International Winery Buyers
Be aware of the local legislation and procedures associated with vineyard and winery permits. These can differ even within the same country. It's essential to contact a local expert for up-to-date information. 

If the international vineyard you're considering is in the EU, you'll need to understand vineyard planting rights. You'll often need to obtain permission to plant new vines. On the flip side, some areas like Italy wil even provide state funding for replanting older vineyards. 

Look into insurance providers, as your insurance may not cover an international commercial operation. This is especially critical in areas that are prone to extreme weather. 

Find out whether existing wine stocks are included in the listing price. 

Understand what permits, patents, and copyright certificates are associated with the property. Is the copyright also for sale? Get copies of all permits. If you're looking to expand an operation, look into the local regulations for obtaining an expanded permit. 
There are so many things to keep in mind when choosing, negotiating a price for, and closing on an international wine property. If you're interested in purchasing an international winery or vineyard, you'll want to consult with an expert in international sales to make the process as seamless as possible!