Sonoma County Vineyards for Sale
Click here to Learn about Private / Discreet Winery Listings
For Immediate Service
Call Daniel Langberg
+1 (866) 794-6379
Sonoma Wineries for Sale & Sonoma Vineyards for Sale
Sonoma Vineyards Charm
When touring Napa Vineyards you make take a limo, in Sonoma, you may take a bicycle ride. A Sonoma vineyard has a charm that is simply unmatched and will do wonders during a weekend away. If you are searching for a winery or vineyard for sale in Sonoma County, be sure to contact us and let us know what in particular you are searching for. As you can tell from the chart below, Northern Sonoma dominates the region for acres of vineyards planted. However, there are much smaller AVA's that have thousands of acres of vines in the region as well.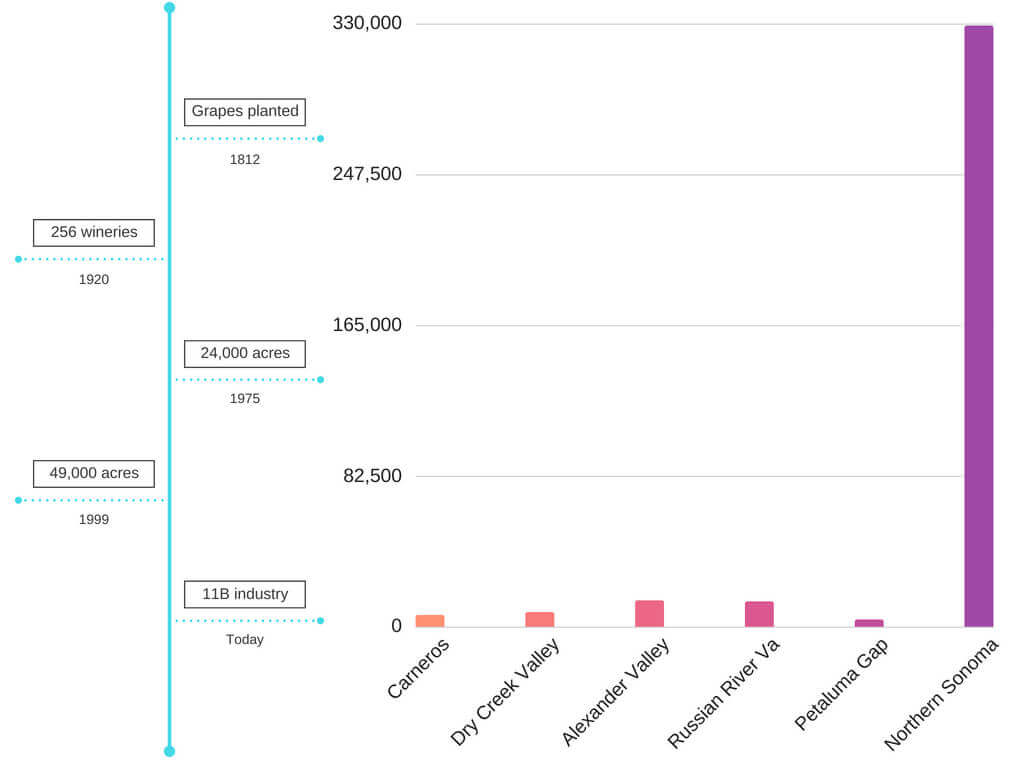 Why Sonoma?
This beautiful area is located a mere 45 minutes away from the ever so popular San Francisco. Sonoma is known commonly as the birthplace of California Wine. There are currently over 100 award-winning wineries located here, as well as 13,000 acres of state and regional parks. Sonoma's climate is similar to the Mediterranean climate. An annual high temperature of 72.7° and low of 45.3° make Sonoma a very comfortable place to live and visit.
Have a Sonoma Vineyard or Winery for sale?
If you are a real estate agent representing any Sonoma Vineyards for sale, please reach out.
If you are an owner who has a winery for sale or vineyard for sale and you are interested in advertising your property on wineriesandvineyards.com feel free to email us at wineriesandvineyards@gmail.com, we are happy to help.